Hi, I'm Rohit Dsouza, Recruitment Chair of Delta Phi.
On behalf of our executive officers and the rest of the chapter, welcome to Delta Phi.
Pi Chapter's hallmarks are its engaged and enthusiastic undergraduate brotherhood, its one-of-a-kind home, and its strong and supportive alumni base. We had a terrific first year back on campus in 2022-2023, and are having an even better second year. If you have questions about the recruitment process or would like to find out more about our chapter, please contact me at [email protected] or one of our Assistant Recruitment Chairs listed below, or send us your information using the form on our Contact page.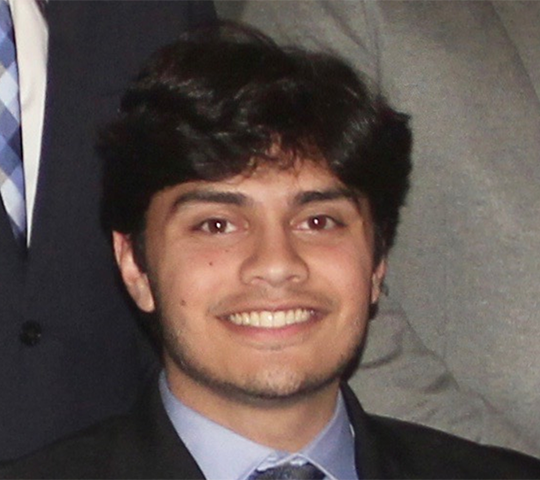 The following are the Executive Officers who lead our chapter.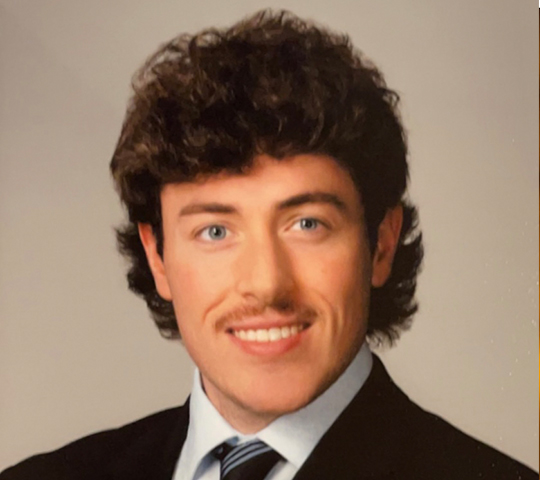 Jackson Baker '24
President
ILR
St. Louis, Missouri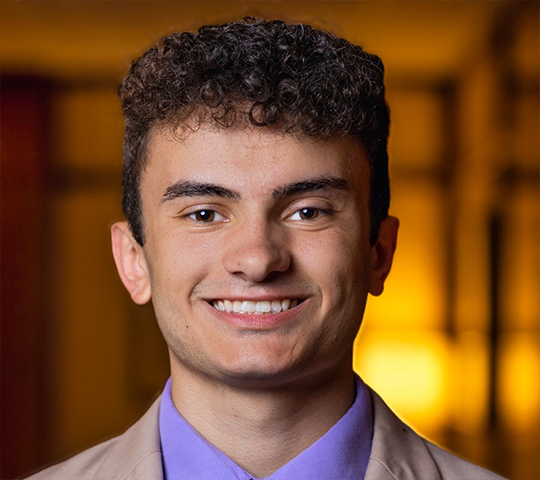 Cisco Bekele '25
Vice President
Hotel Administration
Sedona, Arizona
Max Bohun '25
Treasurer
Information Science
Lviv, Ukraine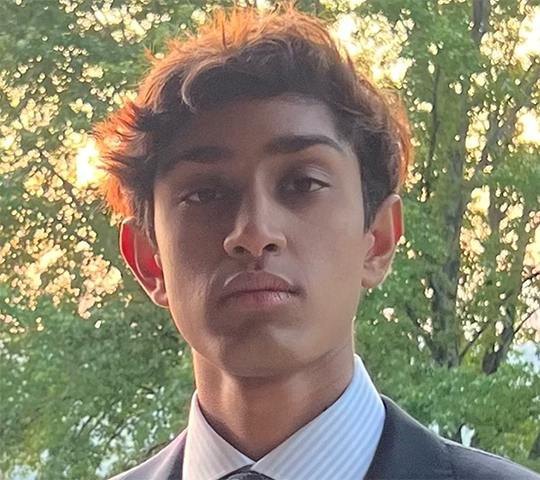 Arjun Mathew '25
Secretary
Hotel Administration
Los Angeles, California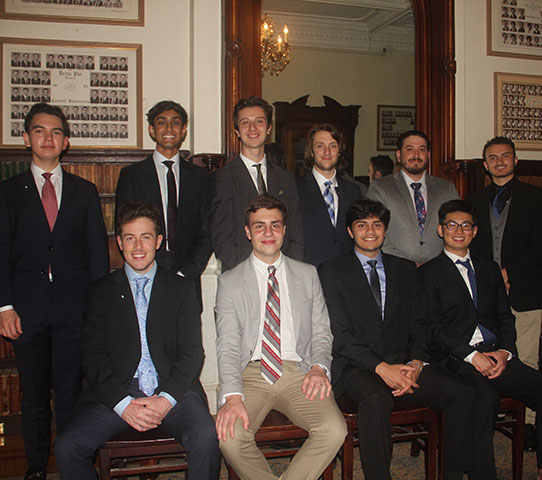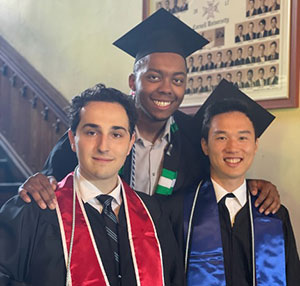 We're interested in men who like the challenge of creating something new, while continuing the best parts of the proud legacy that came before. Men who value diversity and crave solidarity. Men who seek something deeper than the dumbed-down depictions of fraternity life they see in popular culture.
There's no one "type" at Delta Phi. Some are drawn to the chapter because they have leadership experience or want to develop it. Others are achievers who take pride in being well-rounded. Some are enthusiastically social and energized by the thought of working and playing in a community of close friends whose life experiences and perspectives are different than their own. Others are serious about academics but want the additional learning you can only get outside the classroom. The common thread among us is the friendships, values, and traditions that bind us together.
The opportunity to make your own mark, helping to lead the growth of a more than 130-year old chapter with an historically strong presence on campus.
A chapter culture that creates lifelong friendships at a depth not otherwise available in the ordinary course of college life.
The experience of living in one of the most beautiful residential houses not just at Cornell, but in the United States.
A well-run chapter corporation that is one of the few fraternities at Cornell that actually owns its home: self-sufficient, independent, and ready for the future.
Scholarships for undergrads who meet relevant criteria.
Opportunities to learn leadership, strategic planning, budgeting, and people skills you'll take with you after you graduate.
The backing of an active, engaged, and loyal alumni base that offers mentorship and career networking.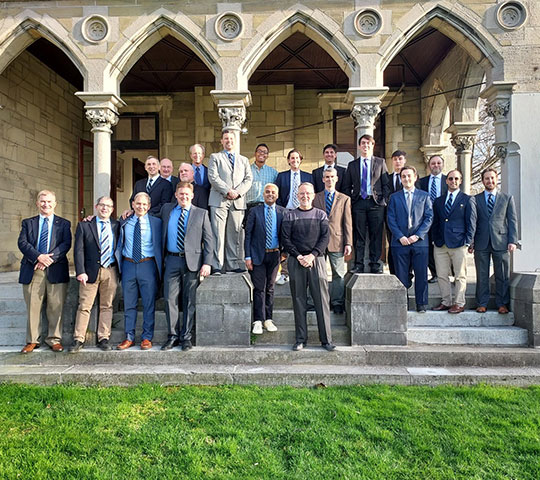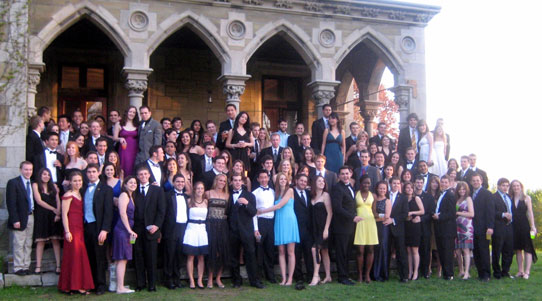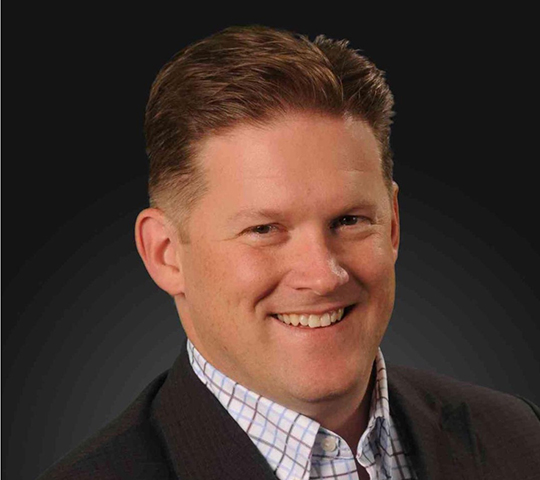 Derek Edinger B.S. '94, M.Eng. '95
President, Cornell Delta Phi Association
Since 1891, our chapter has maintained a tradition of close brotherhood, excellence, and achievement at Cornell. At its best, the chapter is a living entity that helps young men develop into mature, responsible individuals, with alumni working in tandem with undergraduate brothers to further its values.
The bonds forged at Llenroc are strong and continue for life, and for many brothers deepen and become a source of strength and support over the decades. The men you live with at Llenroc often turn out to be the applause to your life's accomplishments and the anchor during your life's hardships.
We also believe that Delta Phi is obligated to have a positive impact on Cornell and beyond. The charitable events and volunteer activities brothers enjoy as undergrads continue after graduation, with many alumni devoting time and resources to a variety of philanthropic activities in their communities.
Finally, we see ourselves as gentlemen and scholars who are 'True and Firm'. Our values matter, and we take integrity seriously.
We look forward to welcoming into the chapter exceptional men who want to make their marks at Cornell and in the world.
Derek Edinger B.S. '94, M.Eng. '95
President, Cornell Delta Phi Association